March 2014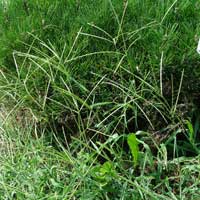 Crabgrass control and spring fertilization
Where does the crabgrass in your lawn come from each year? The crabgrass seed that germinates in your lawn this spring was most likely produced late last summer. If you had crabgrass in your lawn last year, learn the steps to control it this year.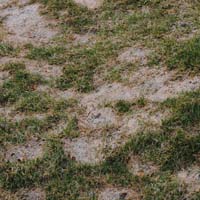 Recovering from snow mold damage
Snow mold disease leaves matted patches in your lawn after winter snow melts. Here are steps you can take to help your lawn recover.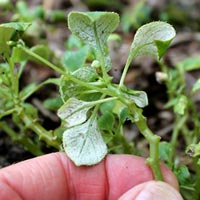 © George Weigel
Impatiens disease: The flower disaster that didn't happen
Downy mildew disease decimated impatiens in 2012, but weather conditions and planting cutbacks helped to limit the spread of the disease in 2013. So what are gardeners to make of this as they plan this spring's flower choices? Here are some suggestions.